With the digital space becoming increasingly crowded, businesses have the shared concern of establishing a strong presence in the market and offering the greatest user experience to their audience. In the ad tech space, users look for Ad Serving platforms that come packed with powerful features and that ultimately make their lives easier. This is where UX Design has become a fundamental discipline for ad tech product development, and at EXADS we take it seriously. We listen to our users, learn from them and base our decisions on their needs and preferences.
What is UX Design?
UX stands for User Experience, and it involves all aspects of the end user's interaction with the company and its products, also helping to guide the strategic thinking behind product development. The focus of user experience is finding the balance between business goals and user needs. In a nutshell, it is about how intuitive, simple and pleasant the user's journey is when interacting with digital products, aiming to provide meaningful experiences and easy-to-use products, while also adding value to the business.
UX Design requires a lot of knowledge from all kinds of disciplines from visual design, psychology, interaction design, anthropology, product design and programming. Designing for human users means to design based on human factors with high levels of empathy. At EXADS we put ourselves in our user's shoes to understand their needs, motivations, and challenges.
What are the benefits of UX Design in Ad Tech?
The benefits that come with effective UX Design when developing ad tech products are many. Users can benefit from working with a user-friendly and easy-to-use Ad Serving platform that speaks their language and enables them to achieve their goals and expectations.
In addition, good and strategic UX Design maximizes engineering productivity and reduces product development failure. This is a critical point as ad tech products are constantly evolving and new features are regularly added.
According to Forrester, businesses focused on outstanding UX Design benefit from better customer loyalty, increased revenue and market value, and better-performing stock. The report states that, on average every $1 invested into UX results in a return of $100, that's an ROI of 10,000%.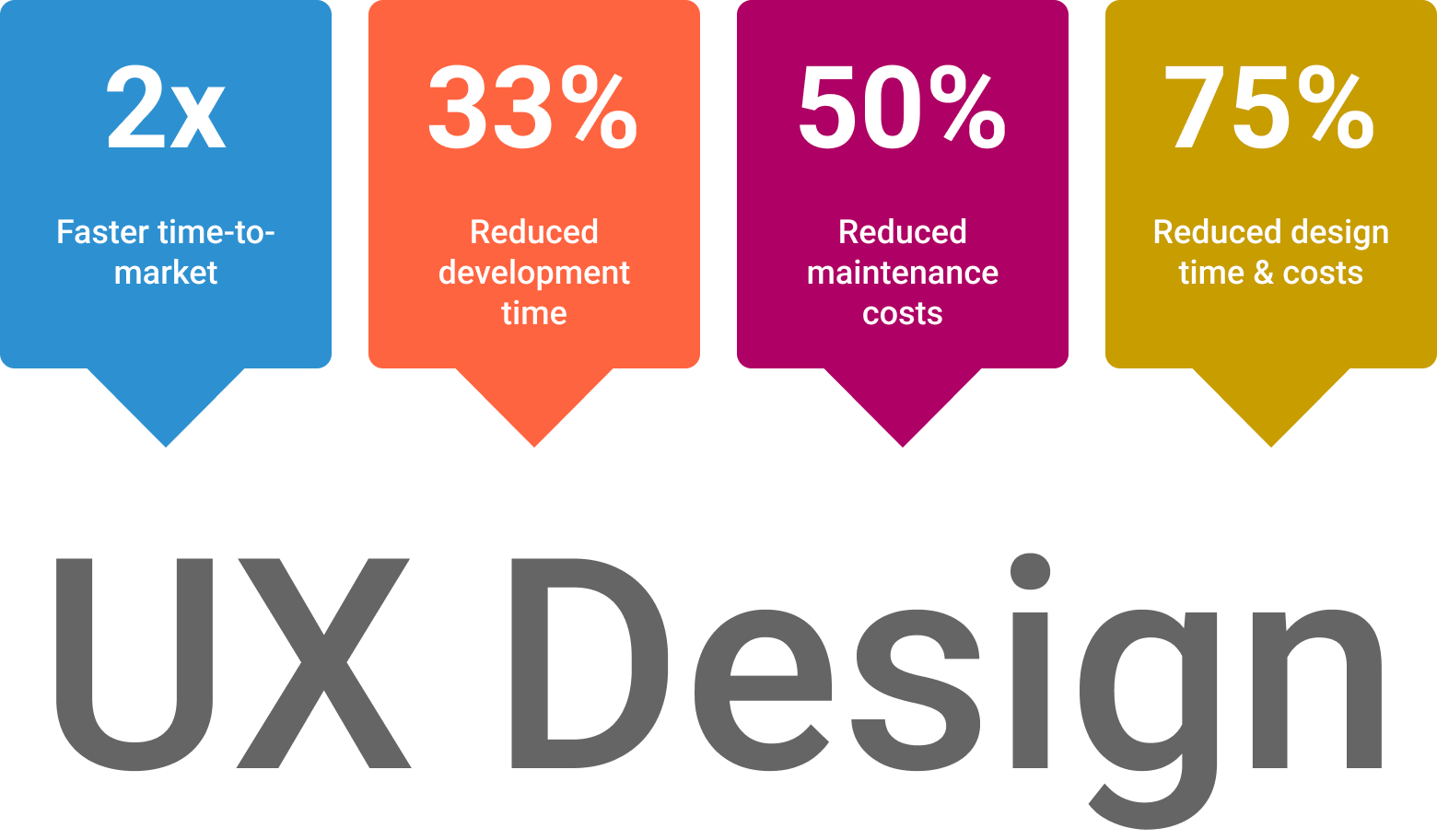 Data source: Forrester The Total Economic Impact Of IBM's Design Thinking Practice, 2018
The importance of UX Design in EXADS' product development
At EXADS, each squad consists of a product manager, a UX designer, and then several developers and QA engineers following Agile frameworks and processes to enable continuous delivery.
As a project kicks off, we begin with understanding the vision, business and user goals, aligning expectations with the stakeholders to achieve clarity on the problem to be solved. In collaboration with product/marketing managers, we carry out research using different methods that can range from user interviews, surveys, conversations with experts, among others.
Once the problem is determined, our UX designers employ a data-driven design decision process with the focus on making the complicated flows simpler and complex logic clearer. The results are presented to the team and tested with users and stakeholders before being handed over to development.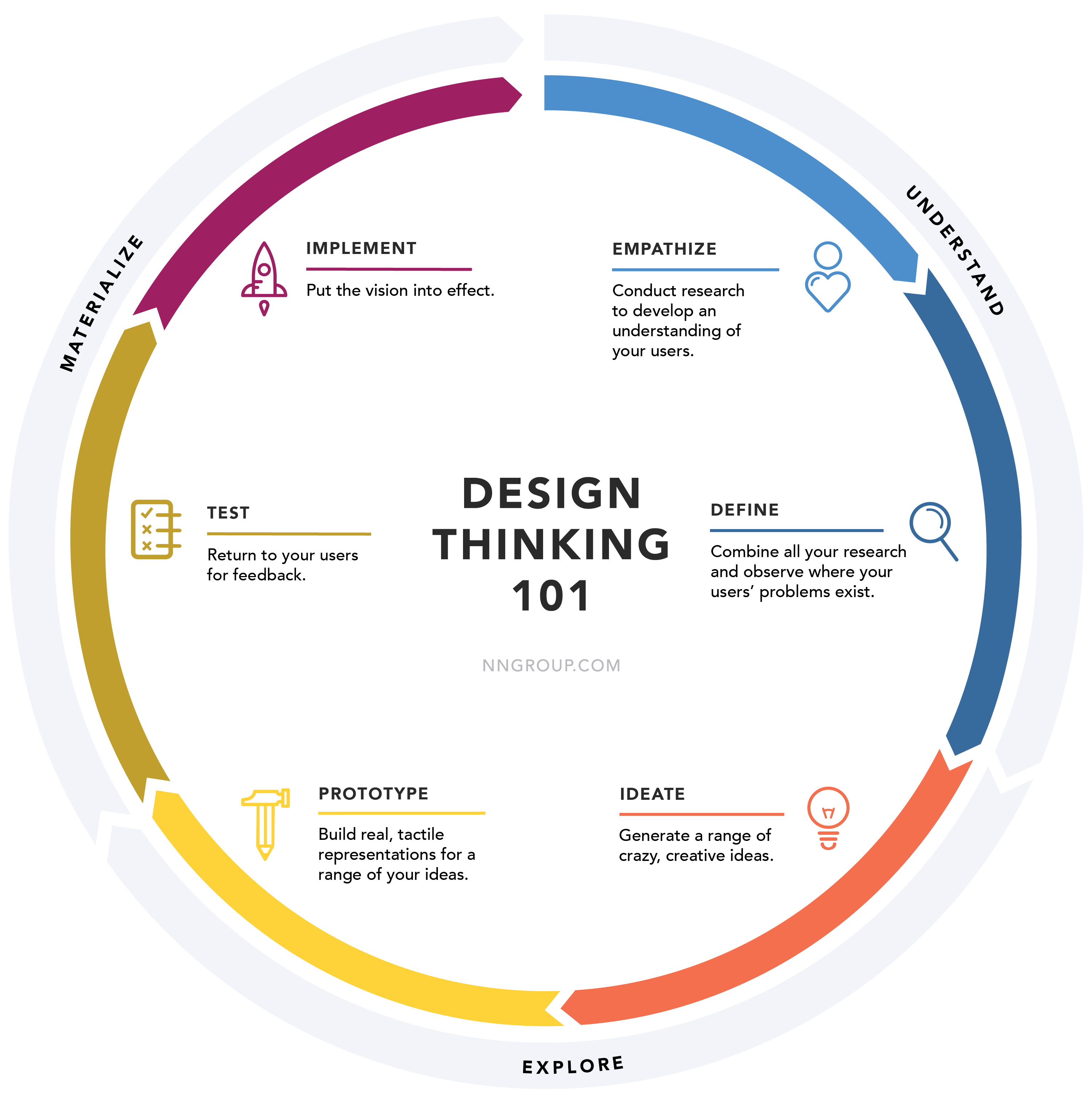 Image source: Nielsen Norman Group
Our user-friendly interface is designed by leveraging a branded style guide and top-notch design tools. The goal is to provide our users with good information visibility, control, customization and freedom. We help them to avoid mistakes or misunderstandings by providing effective visual cues, flexibility and efficiency of use, all in a consistent and minimalist environment.
Altogether we always aim to create a positive impact and make the users of our ad serving platforms happy.
Outstanding user experience is essential to EXADS' success. By putting the needs of our customers at the core of our design, learning about their expectations, and then exceeding those expectations, EXADS places itself at the forefront of the Ad Tech industry. Our UX Design team is dedicated to designing meaningful user experiences and making the lives of our users easier, simpler, and more enjoyable.