There's a spring in our step here at EXADS for Q2. We're committed to improving our EXADS product offering for Ad Server Administrators, Advertisers, and Publishers alike. Here are just some of the new features we plan to ship your way over the coming months in Q2 2022.
EXADS Ad Server Management Experience
Security: 2FA and IP Whitelisting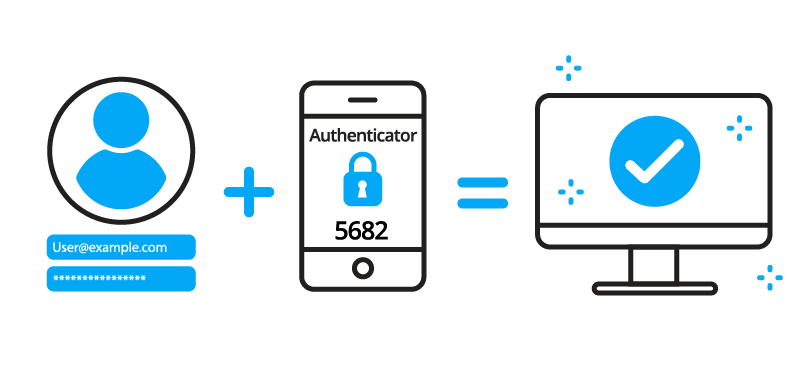 We're adding an extra layer of security to our administration experience by allowing Ad Server Administrators to enable 2FA for Admin users. In addition we are allowing Administrators to lockdown Admin access to the Admin Panel by whitelisting specific IP addresses.
Paxum Mass Payout Automation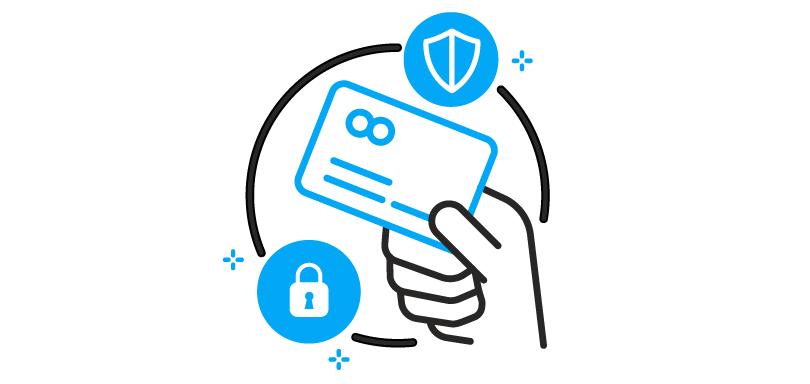 Many of our Ad Serving clients utilize Paxum as a payout method for their Publishers. With this feature in Q2 we are allowing Finance users of the Admin Panel to mass pay several Paxum invoices at once. From the Publisher Invoices page users will be able to select any unpaid Paxum invoices and trigger a mass payment to the relevant publishers.
Advertiser Experience
CTAs for Video Campaigns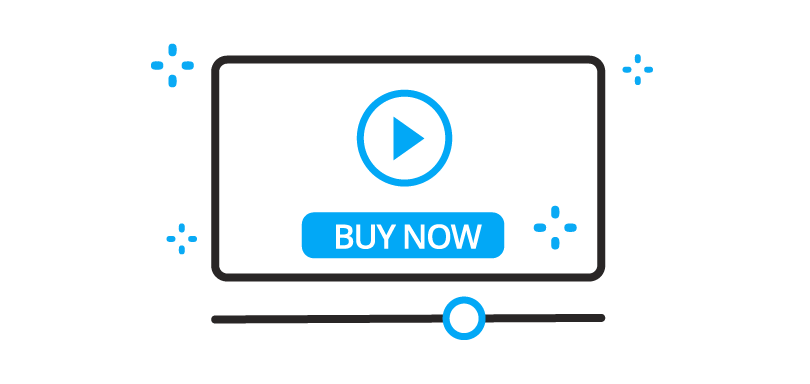 With this feature, Advertisers will soon be able to add descriptive Calls to Action (CTAs) to their Video campaigns. CTAs such as "View More" and "Click Here" among many others will be selectable from a drop down menu for inclusion on video campaign assets.
Smart Bidding
We want to offer more to your Advertisers in terms of pricing options. We are investing heavily in advanced business intelligence to understand conversion predictability. This will allow us to provide smarter bidding algorithms for campaigns. Saving Advertisers money and optimizing their campaigns for better results.
Auto Recharge with SafeCharge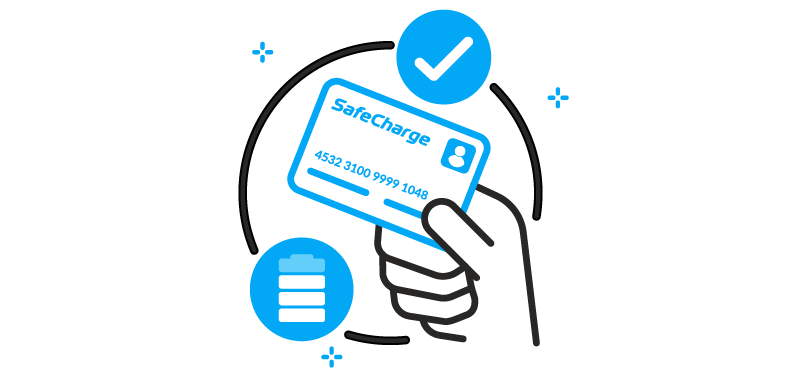 We plan to launch a new card payment solution for Ad Serving clients and their Advertisers through a new integration with SafeCharge. This card solution can be used in parallel with existing solutions we provide like SecurionPay or as a standalone solution. With this we will also allow Advertisers to auto recharge their account when funds are low. On the Payments tab there will be an option to allow users to set their automatic recharge amounts. Once funds on their account go below a certain threshold, their balance is automatically recharged for the amount and card specified. Allowing Advertisers to keep their campaigns running without the need to constantly return to the Admin Panel to deposit funds.
And 3 More Things…
Anonymous User Profiling
We want to add another layer of targeting for our Advertisers in the campaign builder. We already have anonymous data relating to how users are browsing site pages, the content they're viewing, the ads they're engaging with and campaigns they're converting with. We now want to build an anonymous user profile that will allow Advertisers to target their campaigns based on user interests, age, gender and much, much more. For Q2 we plan to complete a proof of concept that will help us understand how these anonymous profiles will work. From there we will build out the ability to target these anonymous profiles through campaigns in the coming quarters of 2022.
Admin Panel Notification System
As your Ad Server grows there are a lot of events taking place to keep track of. We're building a notification system that will keep users throughout all experiences of our Admin Panel up to date with key events that are taking place. For example Advertisers will receive a notification when their funds are running low, Publishers will receive a notification when their site is approved and Administrators will receive notifications that a client account has changed their payment details. All provided through a handy notification panel that will be accessible through a menu in the top right corner of the Admin Panel: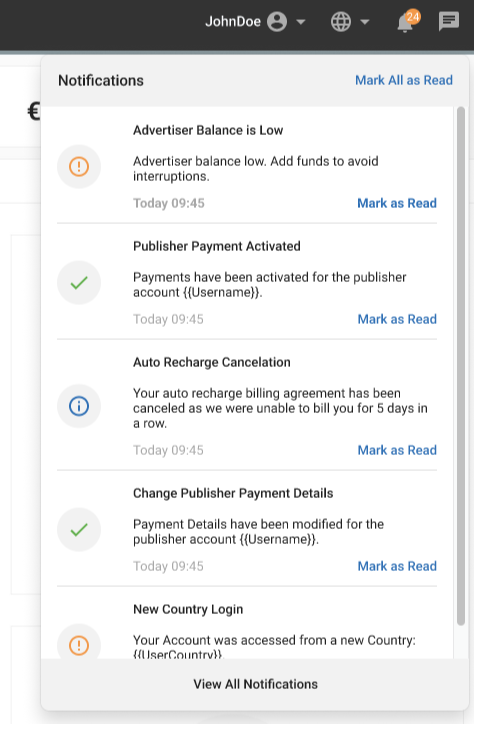 Ad Serving Optimizations
We serve ads to users on Publisher sites pretty fast but we reckon we can do better. Through improving the delivery of our ad-provider.js script we should allow for a ~20% smaller file and thus a faster and better ad delivery experience.