We're starting out the new year of 2022 with yet more awesome features to deliver to our clients. An area that we want to focus on for this quarter and a topic close to many of our clients' hearts is that of fintech and financial management. This quarter we want to make your invoicing lives easier and make more payment methods available to your publishers and advertisers.
Ad Server Administration Experience
New Finance Role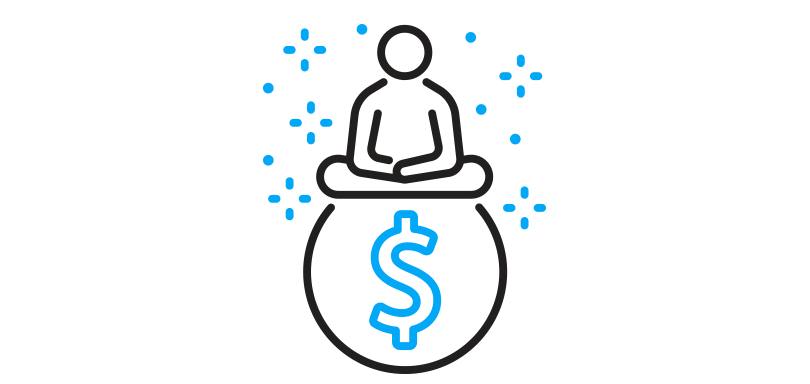 We've recently delivered many new payment and finance related features for admin users. Specifically in the shape of invoice and payment management pages in Admin Panel. From here Admin users of our Ad Server platform can create, issue and manage all their publisher and advertiser invoices in one place. We now want to take this one step further and give specific access rights to Admin Panel invoicing pages through a new user role of "Finance". Users assigned to this role will have access to Dashboard, Statistics, Accounts and Payments pages via the primary navigation. Only Administrator (as is currently) and Finance roles will have access to the Payments pages.
Filters for Payments Pages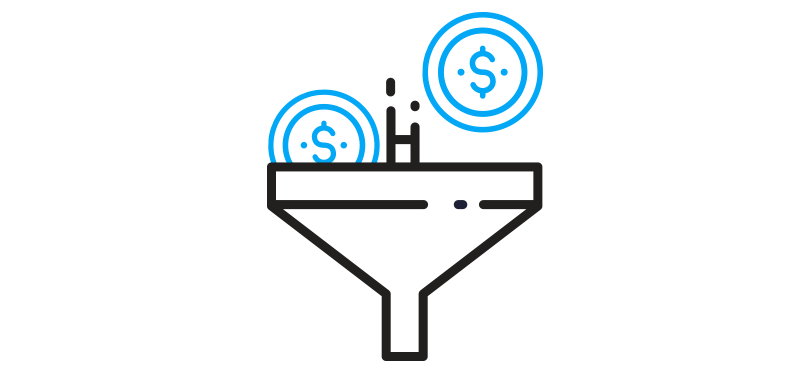 All invoices for Advertiser and Publisher related transactions are in one place under the Payments page in the Admin Panel. Currently you can search by invoice number and username for relevant invoices. We will soon add the ability to filter these pages by a number of new criterias such as but not limited to:
Country

Payment Method

Payment Type

Amount

Currency

Date
Allowing you to filter and search through your invoices more effectively.
Payouts Automation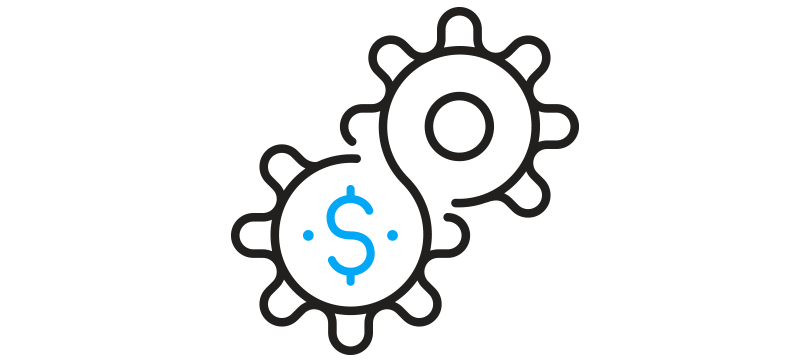 We are partnering with Kantox to facilitate automatic mass payouts of wire transfer invoices to Publishers. From the Publisher Invoices page in the Admin Panel you will be able to select any unpaid invoices and trigger a mass payment to the relevant publishers. Making your life easier and saving you a lot of time dealing with your bank.
Net Payment Terms for Publishers
Publishing clients can have varying payment terms when it comes to payouts. So far our system facilitates payment terms of 7 days for weekly generated self invoices and 20 days for monthly generated self invoices. Based on feedback from our clients, we now want to separate out this logic so Finance and Admins can set a custom amount of days for payment terms with their Publishers and regardless of the frequency of invoicing. Payment terms will be configurable within a range of 1 to 180 days by the Admin and Finance users. Placing more power in the hands of your Finance team to establish the correct payment terms with your Publishers.
Refund Automation for Card Payments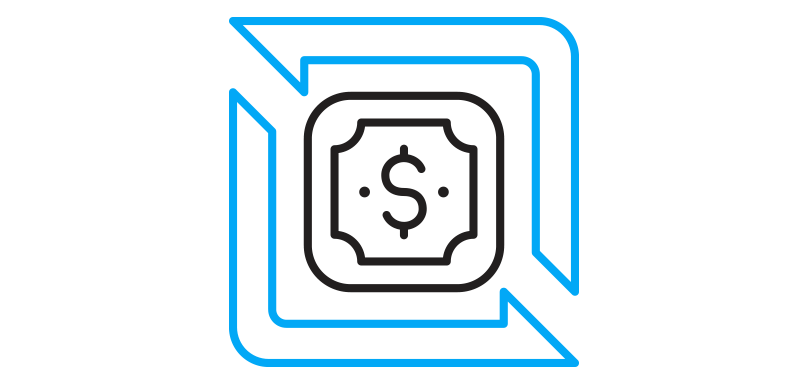 Creating refunds is quite a manual process for many Financial users of our platform. We now want to take a lot of that manual pain away and introduce an automatic system for generating refunds. Essentially allowing you to select a client invoice that you want to refund and pushing a button to create a full or partial refund for that invoice. To start with we will focus on card payments and for ad serving clients that are integrated with SecurionPay as a payment provider.
Account Wide Blocking of Publishers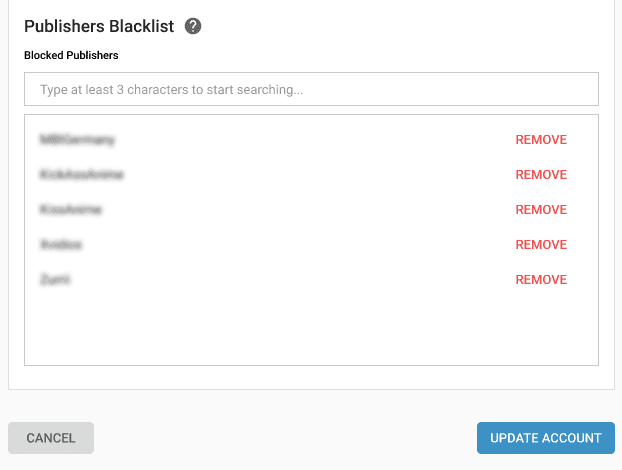 Following up on our recent improvements allowing Admins to block Advertisers and Sites at an account level, we now want to roll out the same treatment for blocking Publishers. Have a Publisher whose sites you regularly block from Advertisers campaigns? We are working on a way to make it easier for Ad Server Admins to block certain Publishers completely and across all campaigns for a specific Advertiser.
Publisher Experience
Changing currency for invoices
We want to give your Publishers the ability to receive self billed invoices in a currency other than that of their Admin Panel. This has been a long standing request from many of our clients. We will still support our 2 main currencies Euro and US Dollars but Publishers will be able to choose either for the purposes of receiving a self billing invoice and regardless of their default currency in Admin Panel.
Advertiser Experience
Circle Integration for Advertisers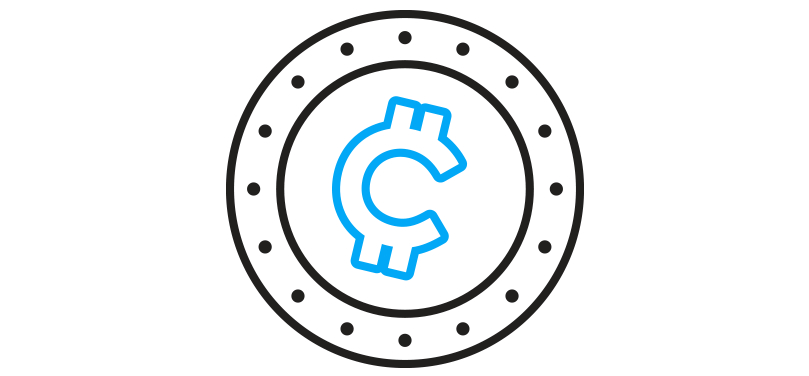 Back in late 2021 we delivered the ability for Publishers to be paid in crypto currency through an integration with our partner Circle. This quarter we now want to take this feature to your Advertisers. Advertisers will soon be able to deposit campaign funds using crypto currency from a USDC wallet. This will then be converted into either USD or EUR depending on the Advertisers settings in Admin Panel and for spending in relevant campaigns.
Conversion Tracking Improvements
Last year we made it easier for Advertisers to set up our Conversion Tracking API for server-to-server conversion tracking. This quarter, we will make reporting on conversion goals even more powerful by giving Advertisers the ability to pass a conversion value to our platform. This conversion value will then be added to statistics, facilitating reporting about return on Advertiser spend.
And Two More Things…
Multiple Custom Dashboards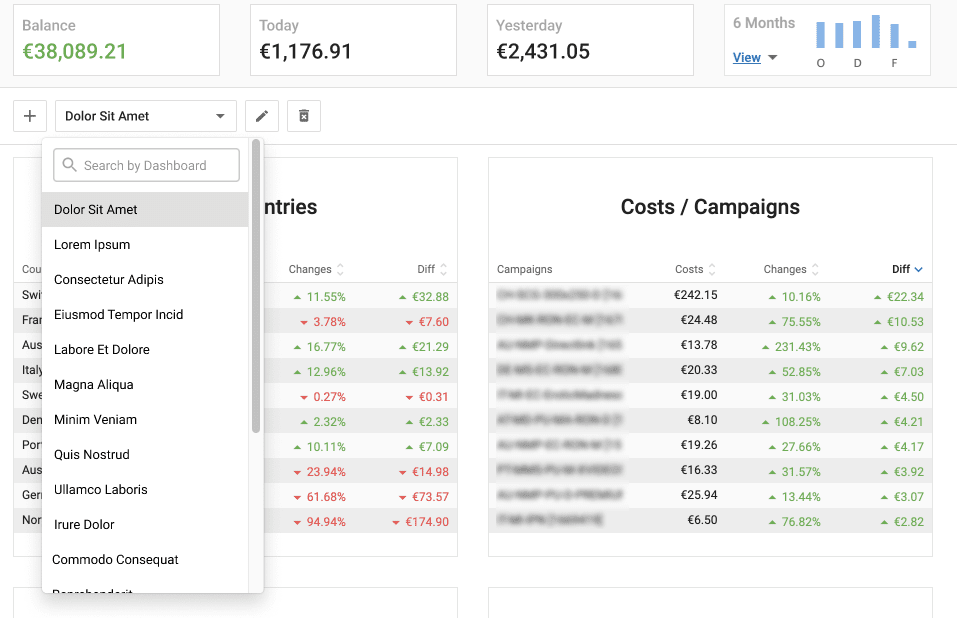 Whether you are an Administrator, Publisher or Advertiser user of our platform, you are well familiar with creating and customising your own dashboard widgets. We want to turbo charge this experience by allowing you to create multiple dashboards and all containing the customisable widgets you know and love today.
Responsive Display Ads
This is something we've been testing out with a number of clients so far and the results look promising. Responsive Display Ads (RDA) allow Advertisers to upload many variations of images, texts and brands in one campaign. The Ad Server then mixes and matches each of these ad elements to automatically adapt their size, format and appearance to fit any standard IAB Banner display ad placement. All the while optimizing the best combination of ad elements towards a desired performance target (e.g. CTR, conversion rate etc.) We hope to make this publicly available to all our clients very soon and in Q1.