We are excited to announce that EXADS will be attending DMEXCO, Europe's leading digital marketing & tech event, in Cologne, Germany on September 21- 22!
Come and meet with our team at our stand in the World of Tech Hall 06.1 | Stand E040!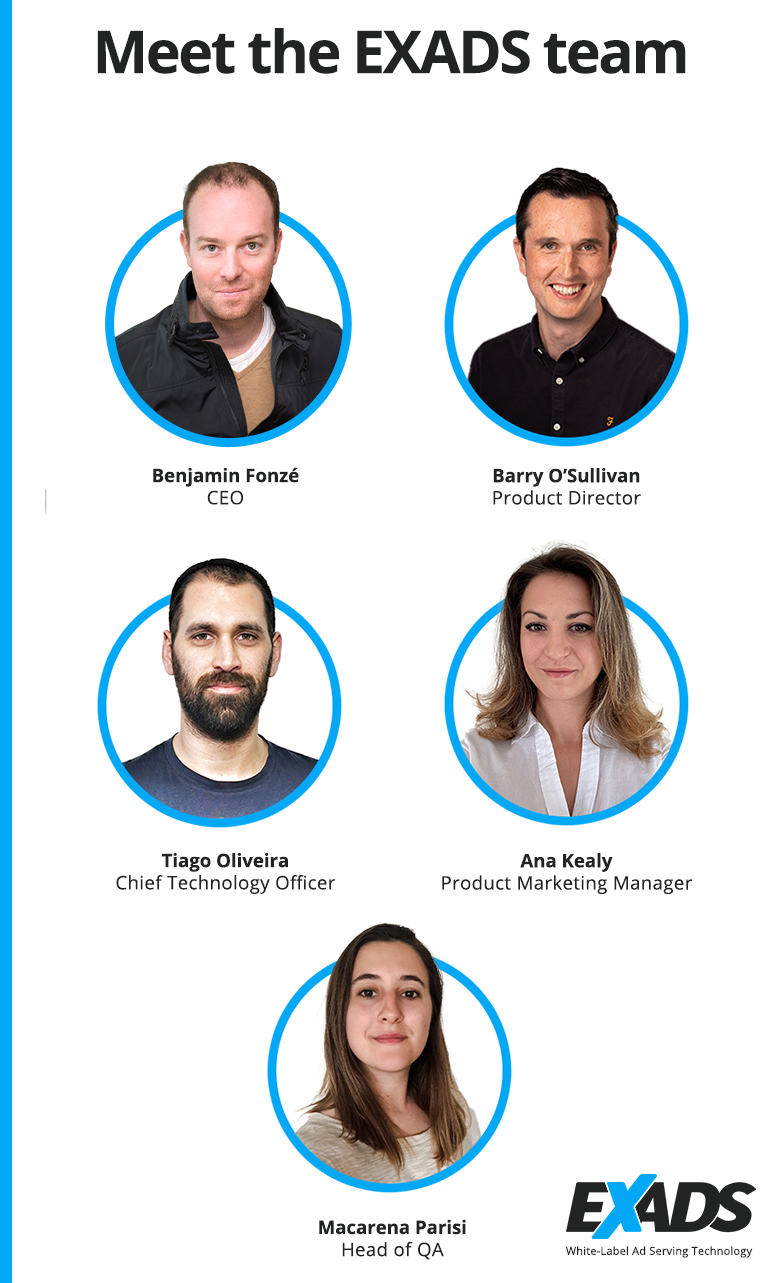 Why meet with EXADS?
As a white label ad serving technology provider, EXADS can help publishers, advertisers, networks and agencies build their ultimate self-service ad platforms.
We have an extensive range of scalable solutions available and our team at DMEXCO would be happy to give you a quick demo:
Publisher Ad Server
With EXADS you can have your own white-label and self-service ad platform and sell your inventory directly! Why not take full control of your advertising programs? Manage your sites and zones with real-time insights into their performance. Choose from our vast array of high performing ad formats and circumvent ad blocking technology.
Ad Network Server:
If you are looking to create a fully fledged self-service ad network that's custom branded and ready to go, EXADS can help you! With access to the full suite of features from the Get-go, EXADS empowers businesses of all sizes to reach their full potential.
Ad Server APIs
Build your own ad platform based on our core modules. Built with developers in mind every step of the way, EXADS makes it easy for you to create your own self-service ad platform, add all the features you need to start growing your advertising revenue. Our flexible approach will help you reach your goals, save time and money.
Demand Side Platform (DSP)
Create a white-label programmatic DSP and automate your ad buy! Manage your bids, multiple ad and data exchanges from one place. EXADS' dynamic RTB solution helps you minimize risks and increase your profits.
Supply-side Platform (SSP)
Take the monetization of your inventory to the next level with EXADS white label SSP. Our powerful white label solution can be tailored to meet all your requirements so you can fully manage your inventory and maximize your returns when selling to advertisers.
Book a Meeting!
If you are attending DMEXCO and are curious to find out more, book a meeting with the team here, or visit our exhibition booth World of Tech Hall 06.1 | Stand E040.