DMEXCO 2022, Europe's most important expo and conference for digital marketing & ad tech, was the first major event attended by EXADS, and what an event it was! With 40,000 trade visitors from 91 countries and 560 companies taking part, we couldn't have asked for a better platform to showcase EXADS' white label solutions.
Moreover, DMEXCO provided us with a lot of insights into the Digital Marketing and Ad Tech trends that are shaping up the future.
Ad Format Trends
The most visible and talked about Ad Formats at the show were video and native, video advertising in particular being flagged as a growth driver for digital advertising in the coming years. With video ads continuing to boost revenues faster and video advertising spend increasing each year, many participants at the show were interested in video platform integrations and Video Ad Servers.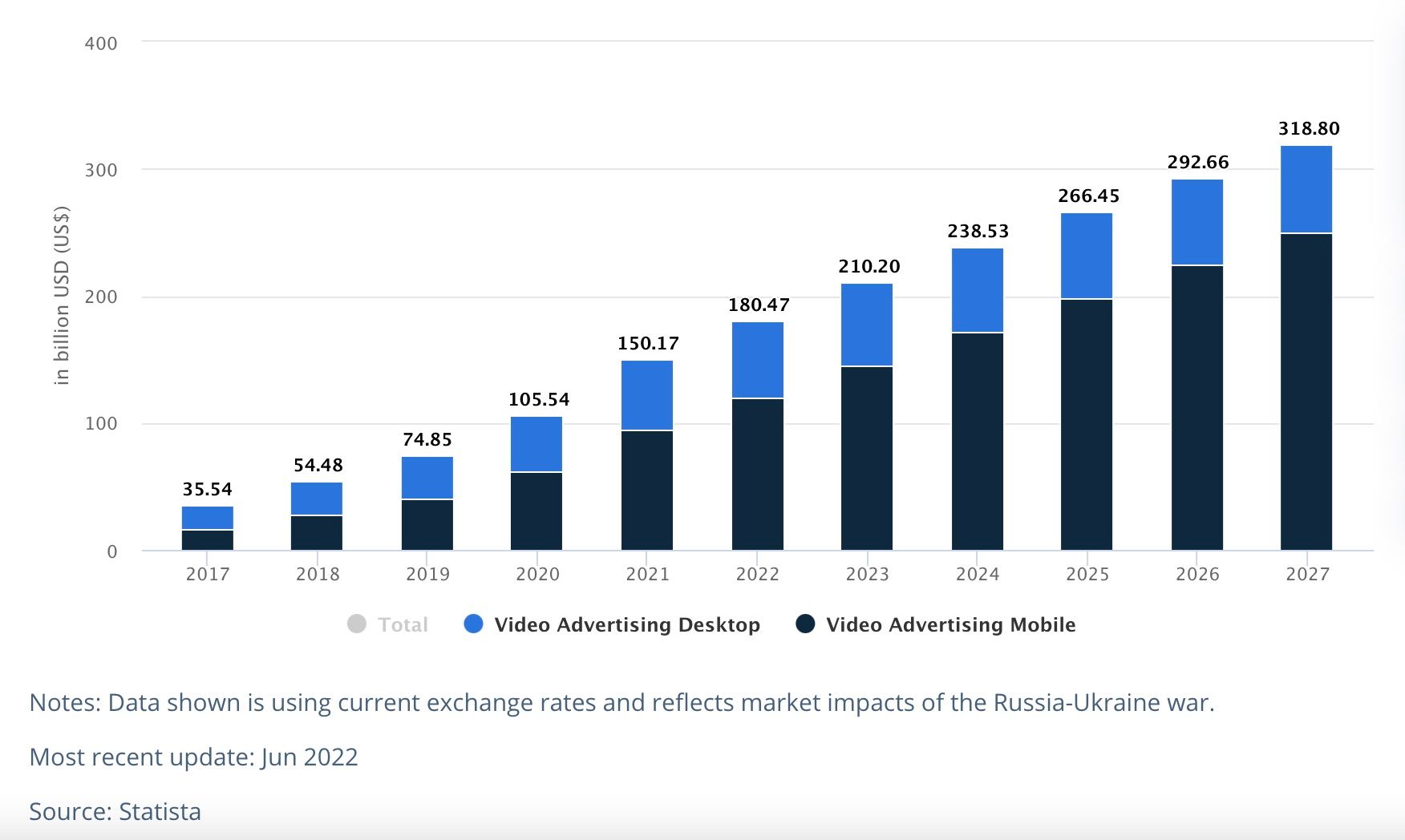 Native ads were also at the top of the agenda, with a large number of advertisers banking on its non-disruptive quality, high engagement and high CTR. It is also worth mentioning that the native advertising market is expected to rise to US$100 billion in 10 years time. You can read more about this in our blog post, "What is a Native Ad Server".
First-Price Auction Comeback
Programmatic advertising has made the valuation of inventory difficult for both buy and sell-side. Another trend noticed by the EXADS team present at the event was the industry's return to first price auction and moving away from second price auction. Meaning that a lot of companies are focusing on algorithms to fine tune their bidding strategy.
First price auctions provide the transparency everybody is looking for, as they guarantee that the buyer pays exactly the price they have bid on any given advertising impression. The first price auction model also provides a fairer and less complex process. However, this is just one step in the creation of a more transparent bidding process within the industry, so it is a trend worth watching.

Moving Away from Google
The EXADS team got to talk to many companies in the digital space and one of the trends observed was the drive to move away from the tech giant Google. More and more advertisers and publishers are looking for white-label ad serving solutions provided by tech companies like EXADS.
This trend seems to be growing as Google is locking down on Google Ad Manager and DV360, driving up prices and adding unnecessary tech fees. Let's not forget the breaches of the EU competition rules that are being investigated by the European Commision. As a consequence, companies are looking for alternatives.
Publishers and advertisers alike want self-service ad platforms where they can manage everything from one place, have direct and programmatic advertising options, impactful targeting and accurate performance measurement.
Another very common theme when talking with Google Ad Manager and DV360 users that visited the EXADS stand was the lack of Customer Service.
The feedback received from these users proved to our team that the technology we are offering at EXADS is ticking all the boxes in terms of customer requirements, tech support, and more.
The Cookieless Future is Approaching
The end of third-party cookies is on everybody's agenda, and it is a subject we talked about before in our Topics API blog post. It was also highlighted by Google's EMEA President, who was one of over 770 speakers at the event. He emphasized Google's plan to remove third-party cookies from the second half of 2024.
DMEXCO had over 30 sessions on the subject of Tracking and Targeting over the two days of the event, and there was great interest around all of them.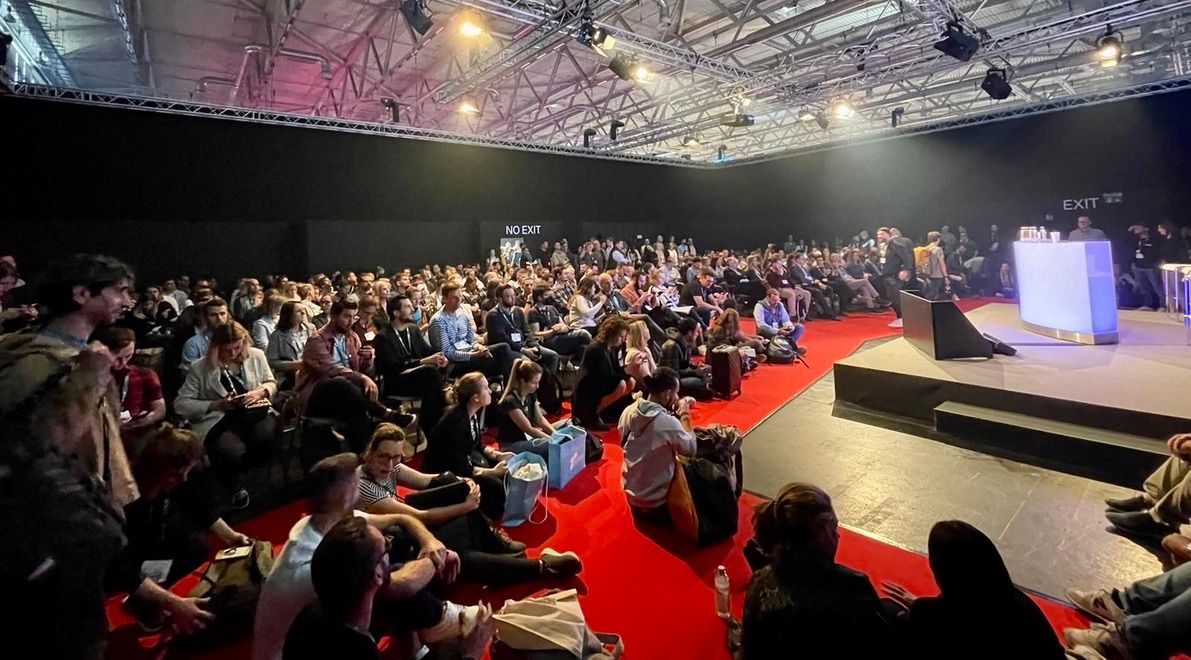 A very popular MasterClass was the "Goodbye Cookie, Hello Alternative Targeting Methods", organized by the German Association for the Digital Economy (BVDW). There were other sessions during which more solutions for the cookieless future were presented, such as "Moments Are The New Cookies" organized by the Verve Group, The Trade Desk's "It's time to opt-in and pioneer the Future of Identity" or Google's MasterClass "Increasing effectiveness with less data for future-ready online marketing".
At the EXADS stand our team had some great discussions related to contextual targeting, an option that is available for EXADS users and is part of the solution to a cookieless future. As behavioral targeting will get trickier in the future, serving ads that are relevant to the environment in which they are viewed is peaking the interest of advertisers.
Without a doubt, more solutions are needed, as this will be an industry changing event. Meanwhile, we keep our eyes on all the developments that are happening regarding the deprecation of third-party cookies to ensure that EXADS will offer the best cookieless solution in the market.
"I Am Looking for an Alternative!"
"I want to find a replacement for my current DSP!" This was the start of many conversations that the EXADS team had with potential customers.

The trend of moving away from tech giants, which we discussed above, is part of the reason why advertisers are looking for alternatives to their current DSPs. Not surprisingly, a lot of them were using DV360.
Businesses want to diversify beyond Google and programmatic is the way to go as a means of increasing revenues and for future growth. Header bidding, server-to-server integrations, affiliate deals, circumventing ad blockers and video platform integrations are the sought-after solutions.
Overall, people are looking to grow the programmatic side of their businesses. Whether on the demand or supply side, buyers are looking to buy traffic from more sources and get creative through smart programmatic platforms (DSPs). Sellers are looking to monetize better by plugging more demand partners.
A key takeaway from DMEXCO was that customers are looking to take back control of their supply and demand. They want more transparency, they want to be able to see everything that is happening on their advertising platforms. They also want to have quick and easy access to the performance metrics reports their own clients need. Our team noted the appetite for advertising platforms that are easy to use, have an intuitive interface and don't require exhaustive training sessions and certifications.

Thank you DMEXCO
After a three-year break due to the pandemic, DMEXCO made a strong comeback! Bringing together companies representing publishers, advertisers, agencies, and adtech, DMEXCO 2022 offered us the opportunity to talk business face to face with clients, potential customers, partners and new interested parties.
We have to say a big thanks and congratulate DMEXCO 2022 organizers for a successful event. We are looking forward to DMEXCO 2023!