Table of Contents
Adnium is a popular ad server, but it's not the only option out there. If you're looking for an alternative to Adnium, EXADS is an excellent choice.
For the past decade, our team has been developing one of the most comprehensive ad servers on the market. Our ad server covers all aspects of ad serving, from fully-fledged ad network infrastructure to publisher ad servers, native, video, mobile, and email ad servers. EXADS also supports cross-channel and cross-device ad serving, ensuring that ads are seen by the right people, on the right devices, and in the right context.
Advantages of EXADS over Adnium Ad Server
EXADS Ad Server is a powerful and scalable ad serving solution that offers a wide range of features and customization options. In addition, our programmatic RTB integrations can help businesses of all sizes diversify their revenue streams, grow their reach, and increase their profits.
EXADS is a great choice for businesses who are looking for a reliable way to serve ads while delivering a great user experience to enhance engagement and conversions.
EXADS offers several advantages over Adnium, including:
Power and Scalability
EXADS provides a robust and scalable infrastructure that can seamlessly handle high volumes of ad traffic without compromising on performance or speed. Its powerful processing capabilities ensure uninterrupted ad delivery, even during peak periods.
With its powerful infrastructure, advanced optimization features, and variety of ad formats, EXADS empowers businesses to scale their campaigns effortlessly and achieve exceptional results.
Flexibility
EXADS offers a wider range of features and customization options than Adnium. This means that businesses can have their platform tailored to meet their specific needs and requirements.
The platform's flexibility extends to its integration capabilities, allowing for easy and seamless connectivity with various third-party tools and technologies. This level of flexibility enables businesses to adapt and optimize their advertising strategies based on changing market trends and audience preferences.
Moreover, businesses can build their ideal ad server or enhance their current setup with EXADS' full range of APIs. These include Statistics API, Ad Placement APIs, Automation API, and Admin Panel API.
Ad Formats
In addition to its superior flexibility, EXADS outperforms Adnium in supporting a wider range of ad formats, all of them built to the IAB industry standards, and fully compliant with Chrome and the Better Ads Coalition. While Adnium is primarily designed for delivering ads on desktop and mobile platforms, its ad format options are relatively limited. On the other hand, EXADS takes versatility to the next level by offering an extensive selection of ad formats to cater to diverse advertising needs.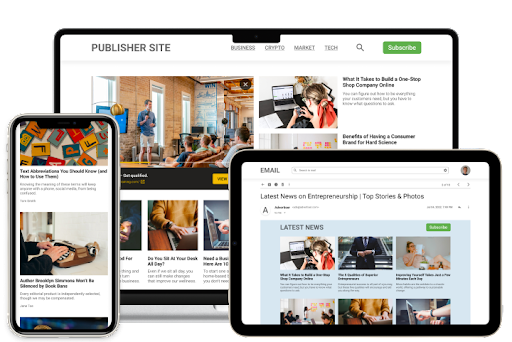 From traditional banner ads to responsive display ads, attention-grabbing interstitials, seamlessly integrated native ads, engaging video ads, to multi-format ads, EXADS provides a comprehensive suite of ad formats that empower businesses to captivate their target audience across various channels and devices. This breadth of options enables advertisers to choose the most suitable format for their campaigns, ensuring maximum impact and effectiveness.
Targeting: Precision and Reach
EXADS surpasses Adnium with its superior targeting capabilities, enabling businesses to reach their audience with utmost precision. With EXADS, advertisers have access to advanced targeting options, including the use of custom targeting that leverages valuable first-party data. This allows businesses to refine their audience based on specific criteria such as browsing behavior or purchase history. By utilizing these robust targeting capabilities, advertisers can create highly tailored campaigns, delivering the right message to the right people at the right time.
The comprehensive range of targeting options offered by EXADS ensures optimal reach and relevance, resulting in increased engagement and higher conversion rates. With EXADS, businesses can unlock the full potential of their advertising campaigns by reaching their target audience with precision and delivering impactful messages that resonate.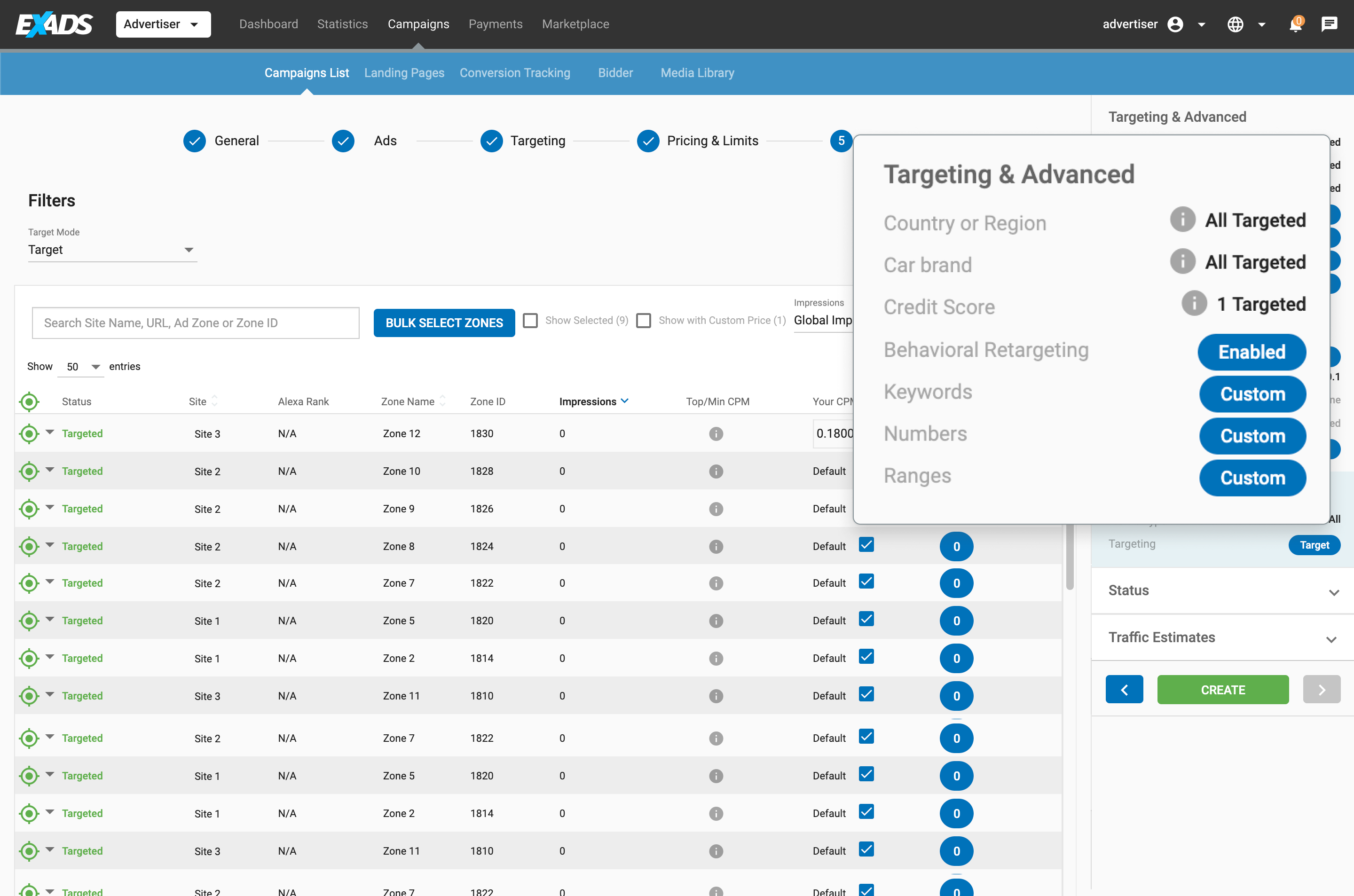 Robust Reporting
EXADS takes the lead regarding reporting capabilities, offering a robust and comprehensive reporting system. While both EXADS and Adnium provide real-time analytics, EXADS goes the extra mile by providing customizable dashboards that empower users to tailor their reporting experience according to their specific needs.
With over 25 dimensions, 50 metrics, and 25 filters available, users can slice and dice their data to gain valuable insights into their ad campaigns' performance. The flexibility of EXADS' reporting system extends further with the ability to save filter sets and access them easily through the Saved Reports drop-down tab. This streamlined approach enables businesses to quickly access their preferred reports and streamline their reporting process efficiently.
In addition to its robust reporting capabilities, EXADS offers seamless integration with third-party analytics tools. This integration further enriches the reporting experience, allowing businesses to leverage their preferred analytics platforms while accessing and analyzing data from EXADS.
Align Pricing Models with Campaign Objectives
While Adnium only provides CPM (Cost per Mille) pricing, EXADS presents a wider array of pricing models, allowing advertisers to choose the most suitable option for their campaigns:
CPA (Cost per Action), where advertisers only pay when a specific action, such as a conversion, is achieved.

Dynamic CPA, which enables advertisers to attribute different values to different actions.

CPC (Cost per Click) pricing, where advertisers pay only when their ads are clicked.

Smart CPM, allows advertisers to bid for impressions at the best possible price, optimizing their advertising budget for maximum reach and efficiency.

The

Smart Bid

pricing model, based on machine learning, automatically determines the optimal bid for campaigns by analyzing campaign data, providing advertisers with a hands-off optimization approach.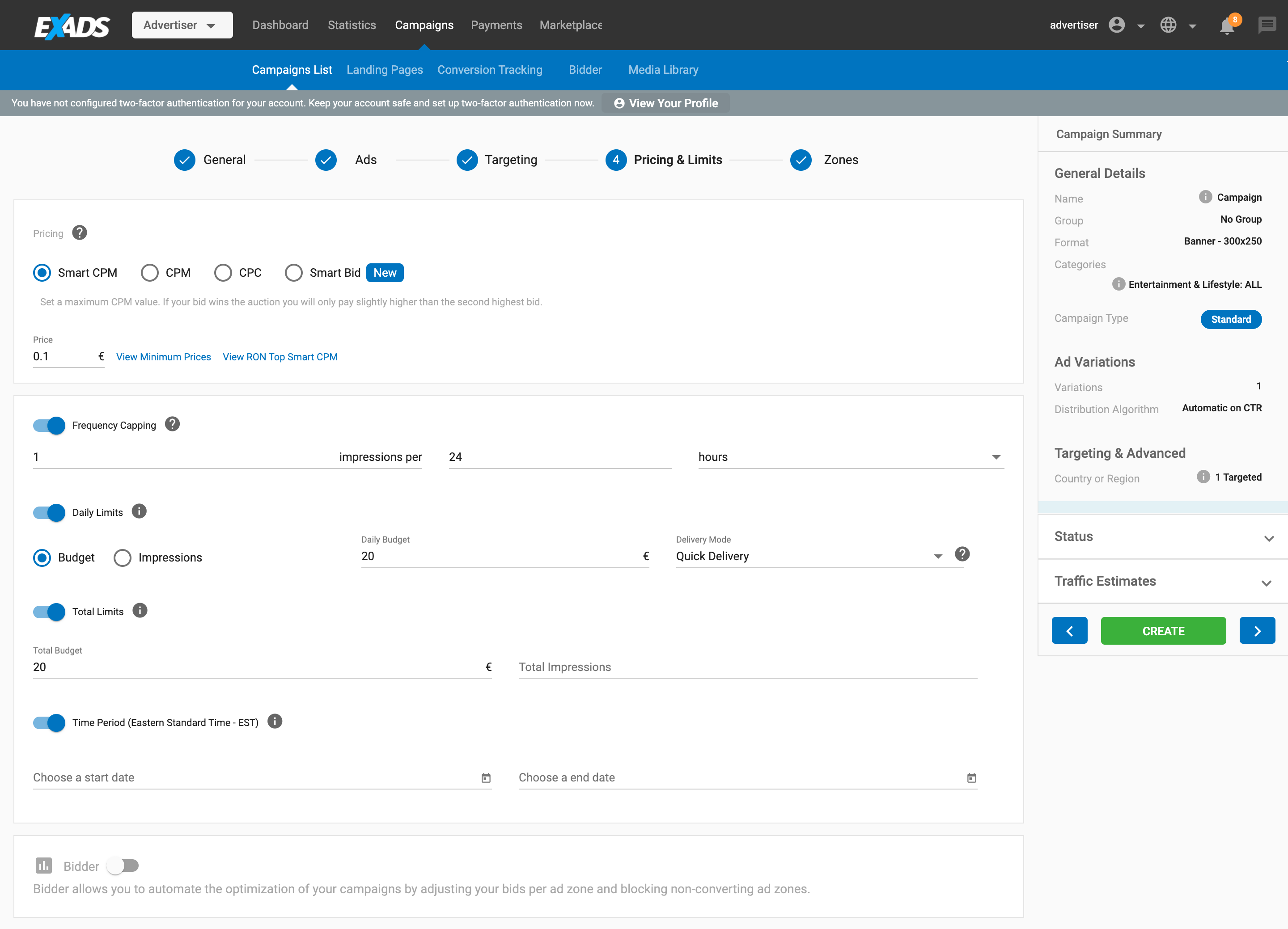 By offering a diverse range of pricing options, EXADS empowers advertisers with the flexibility to align their cost models with their specific campaign objectives and track results in a way that best suits their business needs.
To make an informed decision when choosing your ad server, check out our comprehensive Ad Server Comparisons.
Conclusion
To sum up, if you're seeking an alternative to Adnium ad server, EXADS should be at the top of your list. With its comprehensive features and exceptional performance, EXADS presents a compelling solution for maximizing your ad revenue and achieving better results. The platform's enhanced targeting capabilities empower you to reach your desired audience with precision, ultimately driving improved engagement and conversion rates. Moreover, EXADS prioritizes brand and audience protection, implementing robust measures to combat ad fraud and safeguard your investment. Lastly, the platform's detailed reporting system equips you with valuable insights, enabling you to monitor and optimize the performance of your ad campaigns effectively. By considering EXADS as your ad server, you can unlock new opportunities for success and take your advertising efforts to the next level. Contact us today!